Hello, my name is George Torres,  and I am a community builder who presents, promotes, and preserves Latino culture via new media. I currently engage via my blog, Sofrito For Your Soul, and several social platforms allowing me to build relationships with new people every day. After almost 20 years of working in the digital space, I have decided to share my experience with entrepreneurs, small business owners and creative professionals.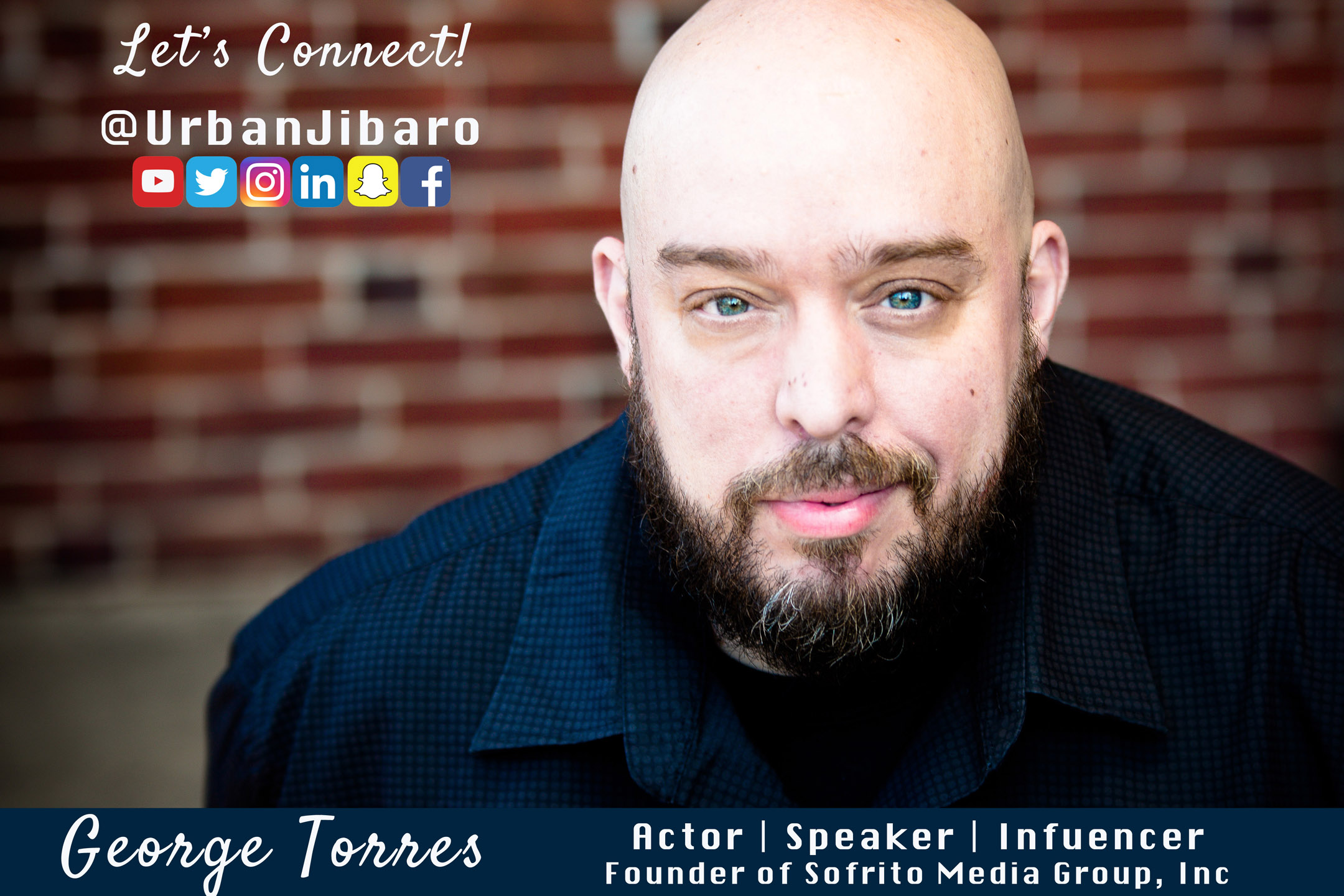 My latest class "Why Aren't You Crushing It?" was a three hour intensive social media experiment / workshop in a group setting that allowed us to collectively deconstruct and rebuild your brand using proven strategies to engage with the right people that will help you reach your goals. 
I had an amazing run for 6 months in over 12 states and in feedback sessions, you told me you simply needed more… so I immediately started developing a project based curriculum to see your thru the process.
The outcome is a 10 week project based master class…
So my question to you is…
Want to know how to use social media to attract and engage quality customers, and grow your business?
In this dynamic virtual class, you'll discover powerful community building tactics as an award winning social strategist reveals my favorite social media marketing tips and practical, real-world, proven examples.
You'll be able to take your Facebook, LinkedIn, Twitter, YouTube, Instagram, Pinterest, Google+, Periscope and visual marketing to an entirely new level using techniques that will position you as an expert on the web.
We will be using ZOOM conferencing for these sessions & they are mobile friendly (iPhone / iPad) via the app.
Plus you'll be empowered to track and measure your results!
Here is what you will learn in these 10 weeks.
First of all, you can essentially rebrand yourself from scratch using this session.
#1: Learn how to optimize your profile and position yourself for growth. I will provide you a step by step guide to help you have a consistent presence across all platforms. This class is not platform specific so we can address any platform you want to connect with.
#2: Discover the most effective ways to join conversations with people you want to connect with. Using some free tools, I will show you how to find and join conversations that will spark engagement.
#3: Reduce your trial and error time: Why experiment with your social media marketing when you can fast-track your time to success? I will personally empower you to focus on what really works and help your measure success.
#4: Fast track your professional development at a low cost: Most classes cost thousands of dollars for sessions that may not address what you need. This session is custom tailored to your needs based on goals we will set.
Also… This session is capped at 18 participants so you are sure to get very detailed attention to your specific needs.
#5:  Network with others just like you: Make new connections in our private and exclusive Facebook group that will launch to provide a place to connect with other entrepreneurs and professionals.
#6: A ton of resources and apps that will help you stay productive and organized.
#7: We will focus on efficiency. A few hours invested on one day of the week with the right tools can potentially keep you "on 24/7" and focus on what is most important, YOUR BUSINESS and MAKING $$$.
#8: You have me and the 20 years of experience I have... I will personally be spending quality time with you and answering your questions every step of the way. I have no other instructors / assistants for this class, it is just us.
Just to recap, here is what you get…
10 Weekly Virtual Group Sessions where we collectively review course material.
Q&A in every session guaranteed, we are scheduled until 11pm, but sometimes we go longer… you choose.
Three 1on1 sessions to track personal results, remember this program is project based so we will be measuring success.
Loaded with all kinds of TOOLS (and the training to use them)  –> Apps and templates to keep you organized and efficient.
"Digital Office Hours" on alternating Sundays to do make up sessions, answer questions and schedule 1on1's
In total over 18 sessions in all to help you get to your social media goals.
Are you ready to increase visibility, create better relationships and tell your brand story to a BIGGER audience?
If your answer is yes… it is time to invest in YOU.
Mastermind Pricing
Solopreneurs / Influencers: 
$450.00 (Early Bird expires 11/26/16)
That is literally $25 a session…
Questions? Email us now at;
or just…
Class Dates
Class meets every Thursday night at 9pm Eastern
December – 1st, 8th, 15th, 22nd, 29th
January – 5th, 12th, 19th, 26th
February – 2nd is the last day of class.
Digital Office Hours Schedule To Be Released on first day of class based on poll results.
1on1's will be scheduled individually.
Want To Win a Year of Free Coaching?
OH… there is one more thing, one lucky participant will walk away with 1 year of free ongoing coaching valued at $5k. Winner will be selected by random drawing on the last day of class. 
Founded in 1997, Sofrito Media Group is  a multi-media company  located in Brooklyn, NY that manages and produces branded projects that appeal to the US Latino / Hispanic segment. These projects include web properties, live events, social media campaigns, internet radio production, content development and consulting services.
*because the virtual nature of this class, refunds cannot be given.